bird baths: kinman bird bath sol 72 outdoor
Click on the products for more information or to buy them In Store.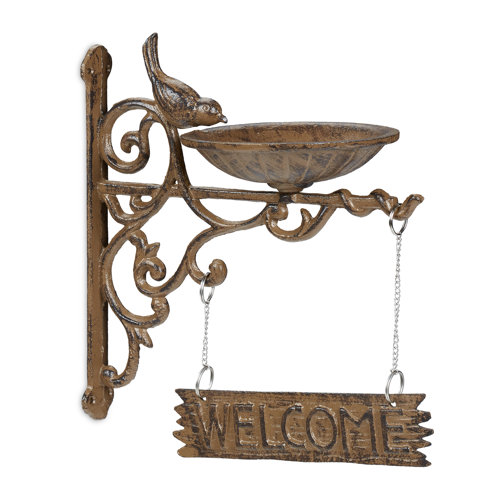 Kinman Bird Bath Sol 72 Outdoor
Sol 72 Outdoor Do you love watching birds in their natural habitat? Then provide the blackbirds, sparrows and titmice with fresh water or sunflower seeds and other treats. With this decorative bird bath, you can easily attach the bowl for water or food to the wall. The sign is a particularly beautiful addition that will make your guests feel welcome. The cast iron wall decoration is weather resistant, frost resistant and durable.